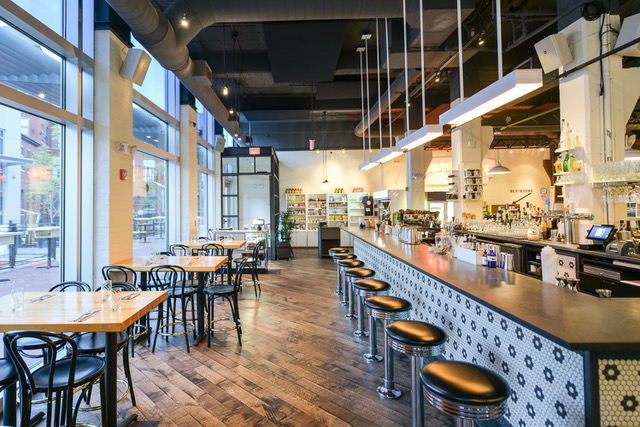 Mamaleh's Delicatessen
Mamaleh's opened on July 12th, 2016. Mamaleh is a term of endearment for a young child.
We are doing what we can to bring back the cuisine and culture of the delicatessen. We do things the old fashioned way, with most of our products made in house. We cure our lox, braise our briskets, craft our knishes, hand roll our bagels, and make our own sodas.
We make food using recipes that we are proud of, but don't aim to be better than anyone's grandmother!
City: Cambridge, MA
Charity: Jewish Arts Collaborative
Signature Dish: Kreplach, oxtail filling, corn, tomatoes, sour cream, herbs
Website: mamalehs.com